Easy Chocolate Popsicles Recipe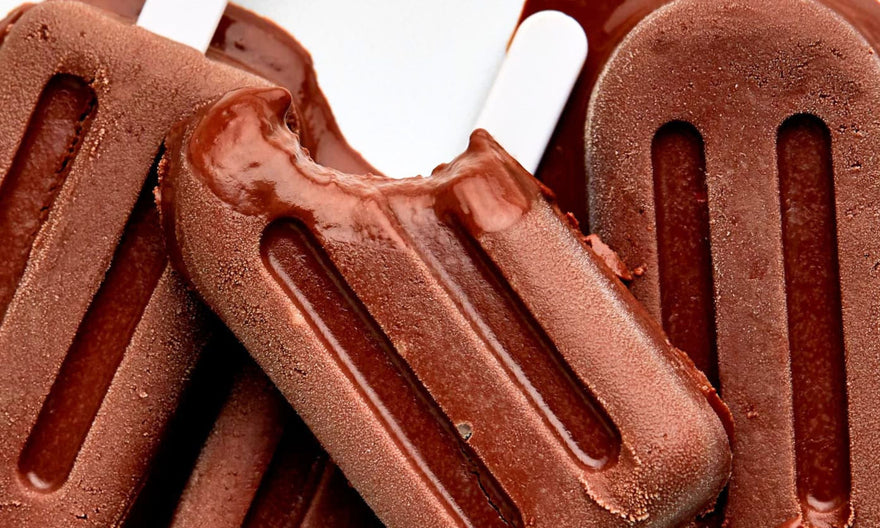 Beat the summer heat with a delightful and nutritious treat!
Made with high-quality goat milk and rich cocoa, these popsicles offer a unique twist on the classic chocolate treat. They are not only delicious but also packed with essential nutrients.
This recipe is simple and easy to prepare, as you can enjoy the creamy and delicious combination of goat's milk and delicious chocolate in every bite. With no need for complicated ingredients or special tools, you can easily make these delicious popsicles at home.

Follow the steps below to discover how to make goat milk chocolate popsicles with a wonderful and refreshing flavor.
Ingredients:

2 tbsp cocoa powder

1/2 cup Kabrimil milk

2 small ripe bananas

2-3 tbsp peanut butter
Directions
1️. In a blender, combine 1/2 cups of Kabrimil Formula, 2 tablespoon of cocoa powder, add 2 small ripe bananas and 2-3 tablespoons of peanut butter. Blend until smooth and well mixed.
2. Freeze the mixture in popsicle molds, allowing it to transform into a delicious chocolate ice cream.