Strawberry Banana Goat Milk Smoothie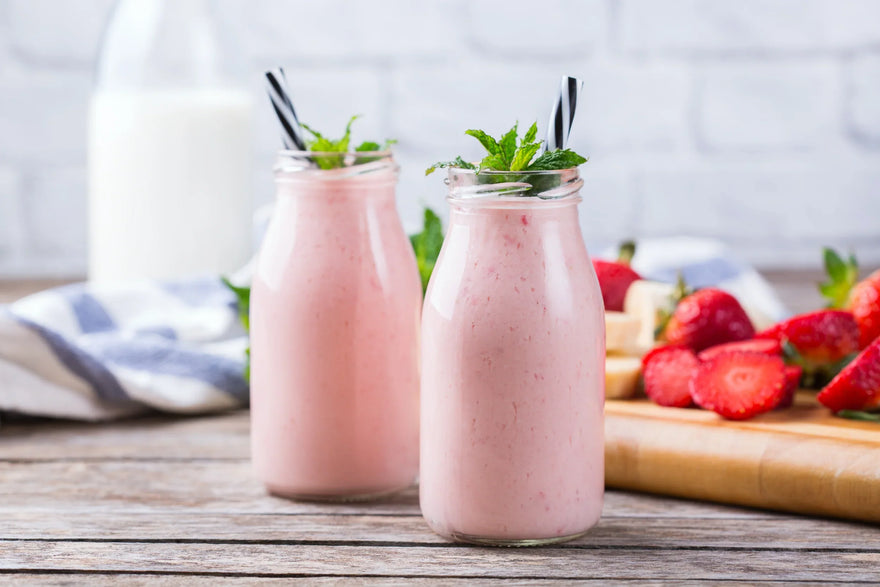 Kickoff summer with this delicious Strawberry Banana Goat Milk Smoothie! A refreshing, and nutritious treat for your kids on a hot summer's day!
Two jars of strawberry smoothie on a kitchen counter.
Ingredients
1 cup (8oz) of water + 5 scoops of Kabrita Junior
½ cup vanilla goat yogurt
1 cup of frozen or fresh strawberries
½ banana
1 handful of spinach
Optional: 1 tsp honey or maple syrup
Directions
Mix 5 scoops of Kabrita Goat Milk Toddler Formula with 1 cup of water until dissolved. Add to blender.
Add yogurt, strawberries, banana, spinach and blend until smooth.
Add honey or maple syrup to taste and enjoy!